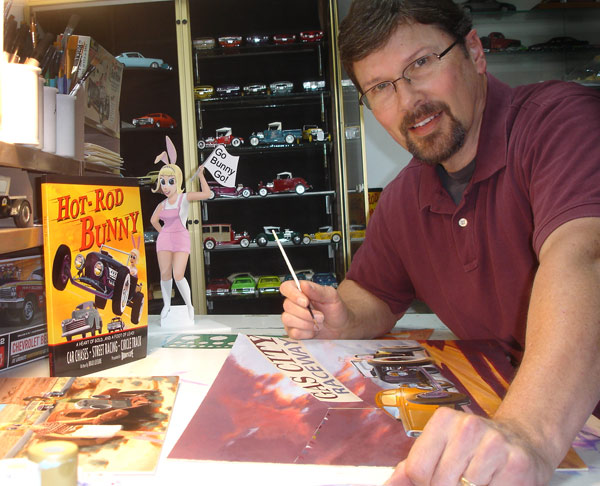 Brad is a car nut with a passion for illustration and the written word. He has been drawing cars ever since he could hold a pencil. His interest in story telling bloomed in high school where he and his friends wrote and produced small shows and skits on video tape.
He went on to college to study art at the prestigious Art Center College of Design in Pasadena.
His custom concept drawings have appeared regularly in print since 1989 in magazines such as; Rod & Custom, Street Rod Builder, Scale Auto, Chevy Truck, Model Cars, Consumer Guide and Collectible Automobile. The magazine, Traditional Rod and Kulture Illustrated featured excerpts from his illustration and design career in an article series dedicated to spotlight artists who have had an impact on the custom car scene.
Brad has been producing illustrations for model car companies such as AMT, MPC and Trumpeter since 2008. His box art can be seen lining the shelves in your favorite hobby stores. Brad has many requests from custom car builders to design and paint portraits of their favorite show cars.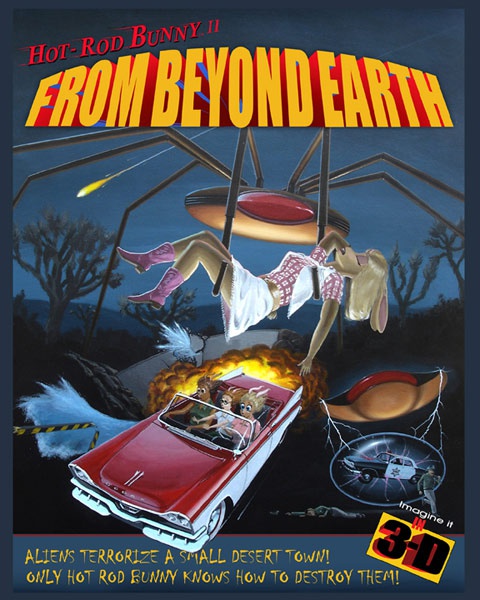 His latest endeavor is the Hot Rod Bunny series of books. It all started when he showed the original Hot Rod Bunny cartoon character to his young daughter. She loved it so much that he decided to write a story about the speed-crazy bunny for his kids. That little story has grown into a whole series of Hot Rod Bunny books.
Brad has had a life-long appreciation of not only vintage Detroit cars but also the hot rod and custom car scene. He's been car-crazy forever and you'll agree it shows in his work.