We here at Hot Rod Bunny were saddened to hear about the passing of Leslie Gore who died of cancer on Monday Feb 16th. She provided some of the best and I think iconic songs from the early and mid sixties. She had a very strong singing voice and could belt out a note with the best of them! And she made it look effortless. If you watch some of the old performances on You Tube she really does make it look like it isn't work at all.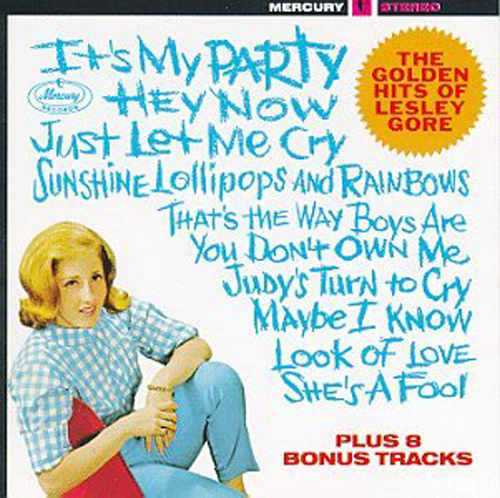 She was born Leslie Sue Goldstein in 1946! That makes her almost exactly the same age as the lead character in Hot Rod Bunny, Beverly Moon! For those of you who haven't read the book yet (And why haven't you?) Beverly is 18 years old in 1964. She is being pressured to go out on a date by the local hot rod authority and cool cat, Fast Eddie. The boy that is in love with her, Tom Brewster, is pressuring her not to go out with Eddie and tries to tell her what kind of boy she should be dating. A misstep on his part but he meant well. Poor Beverly is confused and upset that two strangers are telling her what to do with her dating life! One scene in Hot Rod Bunny had her practicing for a race and listening to Leslie Gore sing, "You don't own me" on the radio! I felt that the song was such a good anthem for a young woman to adopt as her own. It was a cry for independence in '64 when it came out and also for the character in my book! That was one of the life lessons that I wanted to convey. The character, Beverly Moon is a genius but a bit socially naïve. One of the things she has to learn is how to handle herself around others that are a little pushy. Her confidence increases as the story goes along. She gets into some tight scrapes and weird situations and has to be a little more assertive. She also has to drive fast to try and get out of them. After all she is the hot rod bunny!
The song, "You don't own me" has the same meaning today for girls and my 12 year old daughter loves to listen to it and sing along!
Well, we bid a fond farewell to Leslie Gore and thank her for the great songs she sang in such a turbulent era.